About Me

This is about me and my SBI! journey. Hi, welcome to my site. I'm Edwin Kierulf. I was born and raised in Ormoc, a pleasant and progressive coastal city in the island of Leyte, The Philippines.
This is About Me and My SBI! Journey

 I used to work in a copper smelter in Isabel, which is about a forty-five minute drive from Ormoc, for sixteen years.
About My Early Retirement

I opted for early retirement when management offered an early separation program. I must admit, it was an exhilarating point in my life because finally, I said to myself, I'd be my own boss.
From now on, it's going to be about me and my own business.
So, with my wife's consent, I invested my retirement pay in raising pigs.
My mother generously gave her permission and allowed me to use a portion of her property, which is located about 15 kms. away from the city, where I could get to build the pig pens.
I also sought the advice of people who have been in the business for so long, they were considered as experts and could discuss anything under the sun about pigs.
I even became friends with many of them.
Of course, I also attended hog raising seminars, read books, and even purchased VHS tapes on how to raise pigs. In other words, I soon became an expert pig farmer, to a certain extent.
About Me and My Aloe Vera-Based Products

One day, while I did some housekeeping chores, I absently stepped back and got my head lacerated with the sharp end of a tie wire.
I had fashioned a dozen or so of these wires into hooks by which I hanged sticky paper fly catchers all around the pig pens.
The lacerated wound at the back of my head was almost an inch in length but shallow enough and did not require any stitches, so all I did was swab it with ethyl alcohol and then forgot about it.
But infection began to set in after a few days and I had this throbbing headache. Our next-door neighbor was kind enough to lend us a tube of aloe vera gelly which I then applied liberally on my infected wound.
Little did I know he had an ulterior motive when he sent over the gelly. My wound eventually healed because aside from the gelly, I also took some antibiotics for seven days.
To my surprise, there was no trace whatsoever of any scar tissue where my wound used to be. I called up my neighbor to say, "Thank you and by the way, there's no trace of a scar..."
That was all he needed to know. He came over to our place and explained why the gelly was effective in healing wounds and...funny, but I realized later on that this was the beginning of my journey into the realm of network marketing.
Our neighbor sponsored me into the business and I became an independent distributor of aloe vera-based products.
Intensive Product Training Seminars

Little by little, I got pulled away from tending to my pigs because I had to attend business-building meetings.
I also got immersed in various intensive product training seminars designed to increase the product knowledge level of distributors who were willing enough to learn.
It was during these seminars that I was able to add another skill to my bio-data.
I became an expert in doing facials. Of course, I only used aloe vera-based facial care products on my clients. Some ordered most of the products I used on them, some didn't.
But they all paid up for the facial.
Then the price of diesel fuel went sky-high. I realized I could no longer go visit my downlines and clients in far-off places like I used to.
Taking My Business Online

As a distributor, I was supposed to multiply my time through other people.
So, I talked to my friends, my relatives - anybody who was willing to listen to my 'opportunity plan presentation.'

And, did I tell you about the truckloads of rejection that I encountered daily?
Well, not literally, but that's how the number of rejections made an impression on me at the time.

If you were in my shoes and you get rejected almost all of the time, you'd probably quit, right?

That's NOT what I did.

I took my business online, instead.


Now I don't go around and try to convince people to join my business in the off-line world anymore. But I see to it that I, and everyone else in my family take our daily dose of health supplements, though.
After all, a pound of prevention is always worth more than a ton of cure.
Now I just focus on a niche which deals with body detoxification...online.
About Me and My Web Site
I had no previous knowledge about how to build a website that gets many visitors per day.

Luckily, I chanced upon an online article about a company that can help anyone who wants to build a successful website.




I did some due diligence and I liked what I saw.
And that's how Solo Build It! came into my life.
I availed of their free e-books such as Netwriting Master's Course and Make Your Words Sell.
Then I proceeded to build my site by following the step-by-step instructions provided by the action guide.
Today, I work from home. I have more time for bonding moments with my family.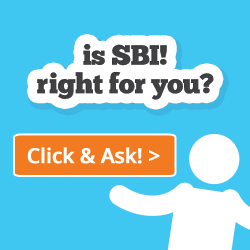 ---
About Solo Build It! - there's something about Solo Build It! that makes online business success do-able

(Return from About Me to body detox and you)
---