About SBI! - A Solo Build It! Review
There's something about SBI! that makes online business success do-able.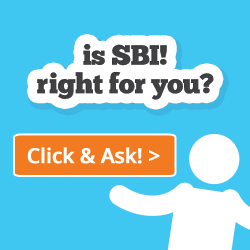 Anyone who is motivated enough can succeed with an all-in-one process, tools and guidance.
Success is achievable even if you're a beginner because the process is simplified.
Easier Ways to Build a Web Site

Of course, there are easier ways to build a web site.
But the thing is, SBI! ( Solo Build It! ) provides all the tools and a proven process required to build a long-term, profitable e-business.
It removes the technical barriers that may distract, allowing you to focus on building your business.
Many Functions are Completely Automated
If you're a beginner, your learning curve will be shorter.
If you're experienced in site-building, SBI! deepens your level of understanding.
Beginner or experienced, you are guided all the way until you succeed.
Follow the Action Guide
All you have to do is follow the action guide. It is presented in both written and video formats.
It guides you through a step-by-step process.
This way you don't get side-tracked or have to guess what to do next because the guided approach helps you reach your goals.
Here's more about SBI!

SBI! Owners Get Excellent Customer Support.
They often call it the best they've ever experienced. And one of the good things about SBI! that I like most are the Forums which somehow complete the picture.
They are the most friendly, help-and-be-helped set of e-business forums in the world.
Brainstorm It! is SBI!'s powerful keyword brainstorming and research tool.
It helps you verify that your site concept has acceptable profit potential. SBIers are saved from making that common fatal error.
Real People, Real Success
With Brainstorm It!'s help, they know they are on track, right from the start. Brainstorm It! also helps you to find topics related to your niche that will pull in traffic and generate income.
Niche Choose It! is your final decision-making tool. It uses a complex decision-matrix theory that makes choosing the best niche for YOU simple... and flawless.
Maximize Profitability and Ensure Growth
Monetize It! helps you choose the best monetization options for your site concept. Creating a diverse monetization mix will help you maximize your site's profitability and ensure long-term growth.
Page Creation Is Easy With Block Builder
Page creation is as simple as riding a bike with its training wheels still attached. No need to know HTML.
The block-by-block builder trains you how to write a page that is both "Search Engine and human effective." It's simple, do-able and most importantly, effective site-building.
The block-by-block builder is perfect for beginners, but even many "advanced" users should start with this tool. It's an excellent way to break bad habits!
Automatic Site Blogging
Automatic site blogging turns your site into a blog easily. You'll enjoy all the benefits of a blog without needing extra skills or additional software.
For those experienced with blogging, auto-pinging for your SBI! blog keeps your site on the Search Engines' radar. All of this helps attract more traffic.
Another good thing about SBI! is that they see to it that new tools are added continuously so you can feel secure that you'll always have the most up-to-date site-building and marketing tools.
SiteSell.com was established by Dr. Ken Evoy in 1997. His series of books have helped hundreds of thousands of entrepreneurs and small businesses. Netwriting Masters Course, Make Your Content PREsell! and Make Your Words Sell!, formerly books sold by SiteSell, are now free.
Dr. Evoy realized that the average business person needs more than some information in books, no matter how good. S/he needs both the C T P M process and an all-in-one Web site hosting, building and marketing suite of tools that enables them to execute the process flawlessly. To this day, SBI! is unique.
I Was Skeptical At First

I guess it is only natural to have questions since the internet is a place where scam artists can lurk and wait to pounce on unsuspecting victims.
And that's exactly my initial reaction. There was that little voice of doubt that entered my mind about SBI!.
If you were in my place, you might have doubts, too. Fortunately, if you have questions, you can ask them here.
Incidentally, one of the things I found out about SBI! was that if you want your business to go global but you just don't have the time to build a website of your own, or you already have one but no one visits it, they'd be more than glad to build your website for you.
How I Was Able to Put Up My Own Site

I had no previous technical knowledge about how to build a website that gets many visitors per day.

Fortunately, I chanced upon an online article about a company that can help anyone who wants to build a successful website.

I availed of their free e-books such as Netwriting Master's Course and Make Your Words Sell.
Then I proceeded to build my web site by following the step-by-step instructions provided by the action guide.
And that's how Solo Build It! ( SBI! ) came into my life.


Ken Evoy Explains Why Solo Build It! Delivers Success
Solo Build It! has a no-risk, 90-day money back guarantee. It's a risk-free decision that you can make with confidence and peace of mind.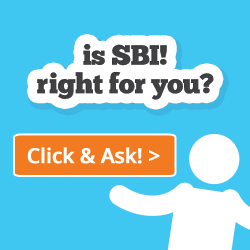 ---
Related Article
(Return from About Solo Build It to body detox and you home)
---